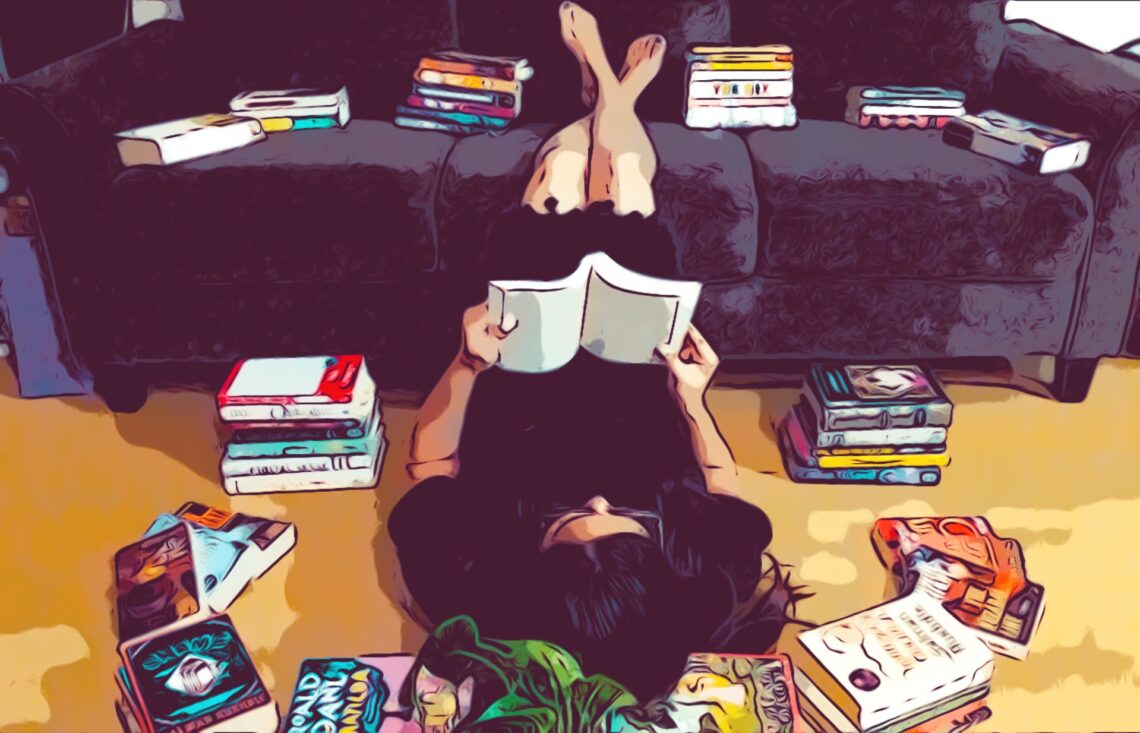 Quarantine Reading Hacks and Recommendations
"Outside has everything. Whenever I think of a thing now like skis or fireworks or islands or elevators or yo-yos, I have to remember they're real, they're actually happening in Outside all together. It makes my head tired. And people too, firefighters, teachers, burglars, babies, saints, soccer players, and all sorts, they're all really in Outside. I'm not there, though, me and Ma, we're the only ones not there. Are we still real?"

– Emma Donoghue, Room
My Quarantine Journey
Let me tell you, I am privileged. While the world has come to a standstill during this global pandemic, many are fighting for their lives, or working hard to save lives. I, on the other hand, have had it easy. I've been in self-isolation for five weeks in the comfort of my home with food on the table and a supportive community just a phone call away.
And while I make those phone calls more frequently now to friends and family around the world, I hear stories about how people are coping with the situation and trying to keep sane. It's difficult to live in fear. The fear of losing your life, but more of losing your loved ones. So the bigger player here for a nervous breakdown is not being locked up in your house for long, but not knowing what the future will bring.
Most people feel claustrophobic and simply bored too. We always want peace and quiet in our busy schedules, but once we have it, we are not equipped to be happily isolated. Nonetheless, I do like movement and adventure and collaboration. I love the part of my work that puts me in contact with new places and people. Also, spring seems like a particularly strange time to be told to sit still indoors.
So what did come to my rescue in a challenging time like this? — Books.
Reading is a daily practice for me, almost like sleeping or eating. I have had my nose in a book all through school and college. So I've seen the world and traveled to different places in different eras through the lenses of brilliant authors.
I have been winning my self-isolation so far by relying on my old friends as I do in good and bad times. Many non-readers have also now turned to pick up a book and start flipping through pages. This makes me very happy as I think it's always a good investment of your time. So here I am presenting my Quarantine Reading list which I have divided into three sections as I traverse through the stories they tell. May they take you places like they have taken me, too.
---
Long reads — take on the challenge you have always been putting off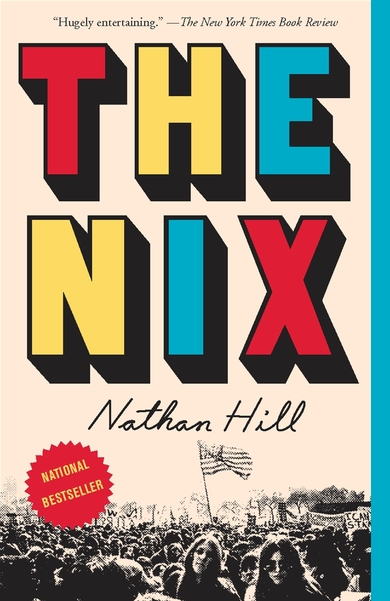 The Nix is an American epic novel in 10 parts that is a hilarious and deeply touching story about a son, the mother who left him as a child, and how his search to uncover the secrets of her life leads him to reclaim his own. It touches on many themes including isolation, friendship, love, life purpose, the Vietnam War, the Iraq War, feminine oppression, and the digital age.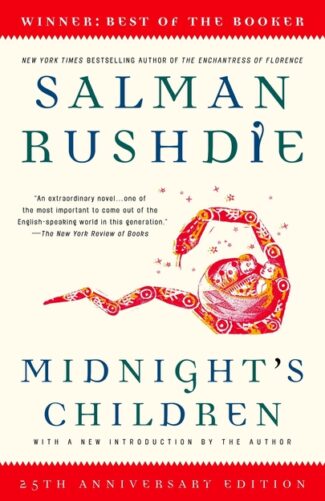 Midnight's Children — Salman Rushdie
Winner of the Booker Prize in 1981, this classic has been on my list since forever. Considered an example of postcolonial, postmodern, and magical realist literature, it deals with India's transition from British colonialism to independence and the partition of India. Salman Rushdie's words will take you through times of turmoil, from Kashmir to Agra and then to Bombay and Lahore while showing you the technique of magical realism.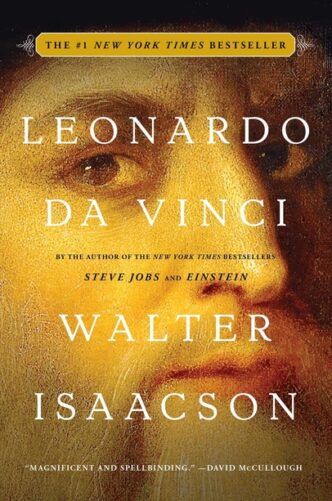 Leonardo Da Vinci — Walter Issacson
Capturing the lives on paper of era-defining innovators like Benjamin Franklin, Albert Einstein, Henry Kissinger, and Steve Jobs, I personally feel no one could be a better biographer of such geniuses other than Issacson. His biography of Da Vinci has taken me through the Renaissance era in Florence and taught me about Leonardo's skills we can improve in ourselves too, such as passionate curiosity, careful observation, and an imagination so playful that it flirted with fantasy.
Here are some other big books that I have on my reading list:
---
Short stories — small investments, big joys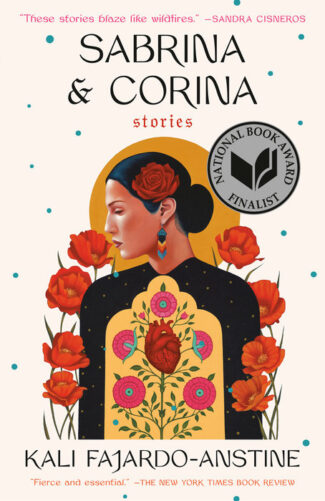 Sabrina & Cornia: Stories — Kali Fajardo-Anstine
Kali Fajardo-Anstine's magnetic story collection breathes life into her Latina characters of indigenous ancestry and the land they inhabit. Set against the remarkable backdrop of Denver, Colorado–a place that is as fierce as it is exquisite–these women navigate the land the way they navigate their lives: with caution, grace, and quiet force.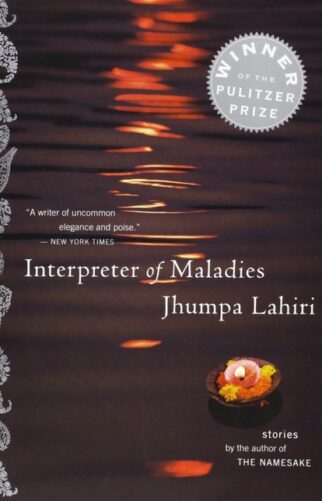 Interpreter of Maladies — Jhumpa Lahiri
Winner of the Pulitzer Prize, the Pen/Hemingway Award, and the New Yorkers Debut Book of the Year, this collection of stories will not fall short to impress you. A perfectly-titled collection of short stories about Indian Americans in India or in the U.S with characters of different ages & experiences ranging from children to married couples, to 103 year-olds, from tourism in the old world to the natural assimilation of a new one.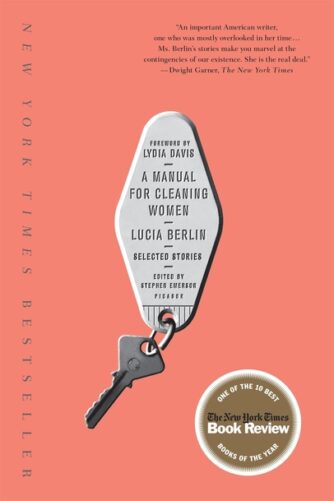 A Manual for Cleaning Women — Lucia Berlin
With a blend of wit and melancholy, Berlin crafts miracles from every day uncovering moments of grace in the Laundromats and halfway houses of the American Southwest, in the homes of the Bay Area upper class, among switchboard operators and struggling mothers, hitchhikers, and bad Christians. You will revel in this remarkable collection from a master of the form and wonder how they'd ever overlooked her in the first place.
More suggestions for short stories collection you'd like:
---
Audiobooks — perfect for beginners and pro readers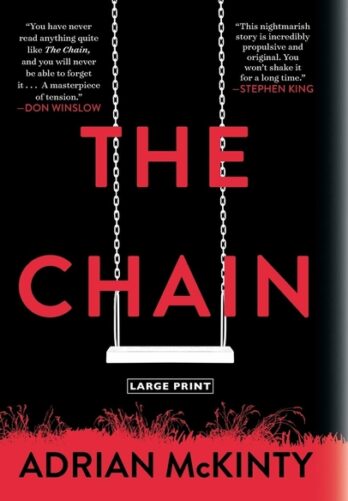 This intense, dark psychological thriller is just a brilliant piece of work with its killer and diabolical premise of the chain. McKinty writes a riveting story with some great characterization that captures the pressures faced by the protagonists, the unraveling of their lives, and the difficulties of surviving what happens to them. McKinty has leaped on the top of my list of must-read suspense novelists. The engaging narration of its audiobook by January LaVoy has added a big cherry on top!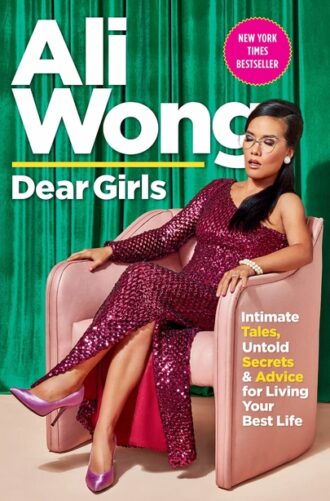 Intimate Tales, Untold Secrets, and Advice for living your best life from the legendary comedian Ali Wong. This book is a collection of heartfelt and hilarious letters to her daughters. The sharp insights and humor are even more personal in this completely original collection about her stories of growing up in San Francisco, singles life in New York, spending time abroad in Vietnam, and parenting war stories. As Ali narrated this audiobook herself, you enjoy this treat of feeling like having a poolside mimosa and insider gossip into the comedy queen's life!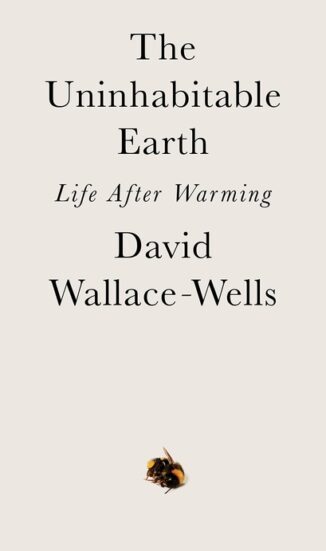 The Uninhabitable Earth: Life After Warming — David Wallace-Wells
In his travelogue of our near future, David Wallace-Wells brings into stark relief the climate troubles that await — food shortages, refugee emergencies, and other crises that will reshape the globe. But the world will be remade by warming in more profound ways as well, transforming our politics, our culture, our relationship to technology, and our sense of history. The Uninhabitable Earth is both a meditation on the devastation we have brought upon ourselves and an impassioned call to action. Narrated by the author, this is an audiobook experience that you should not miss.
I enjoyed these audiobooks too, and highly recommend:
---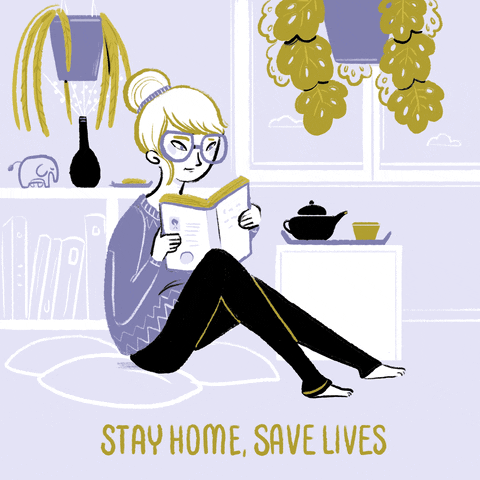 I hope you treat yourselves to these amazing virtual passports and have bookish adventures in your quarantine life. As a community, we need to stay indoors and follow public health guidelines for everyone's benefit. To those who are safe at home, make the most of this opportunity to pause, de-stress, and take a breather before the rush of life outside begins. As the five-year-old kid in Emma Donoghue's novel Room says:
"In the world, I notice persons are nearly always stressed and have no time…I don't know how persons with jobs do the jobs and all the living as well…I guess the time gets spread very thin like butter all over the world, the roads and houses and playgrounds and stores, so there's only a little smear of time on each place, then everyone has to hurry on to the next bit."