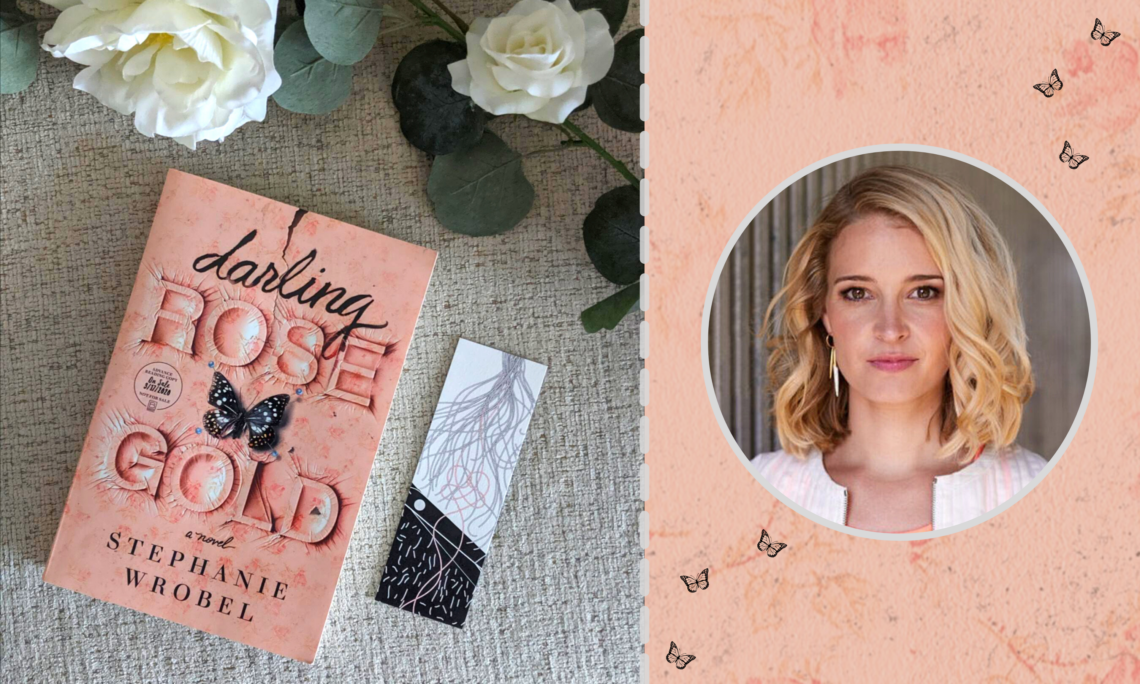 Book Review and Author Interview: Darling Rose Gold by Stephanie Wrobel
"The debt between a child and her mother could never be repaid, like running a foot race against someone fifteen miles ahead of you. What hope did you have of catching up?"
---
This book is not for the faint hearted. You dare not miss it.
I have been fangirling over the unique premise of this psychological thriller that I just can't stop thinking about. In her debut sensation Darling Rose Gold, author Stephanie Wrobel has worked wonders with her stunning writing capturing a dark, compulsive, absorbing story focused on the complicated layers of a mother-daughter relationship. Here is the synopsis:
For the first eighteen years of her life, Rose Gold Watts believed she was seriously ill. She was allergic to everything, used a wheelchair, and practically lived at the hospital. Neighbors did all they could, holding fundraisers but no matter how many doctors, tests, or surgeries, no one could figure out what was wrong with Rose Gold.
Turns out her mom, Patty Watts, was just a really good liar. After serving five years in prison, Patty begs her daughter to take her in. The entire community is shocked when Rose Gold says yes. But Rose Gold is no longer her weak little darling…
And she's waited such a long time for her mother to come home.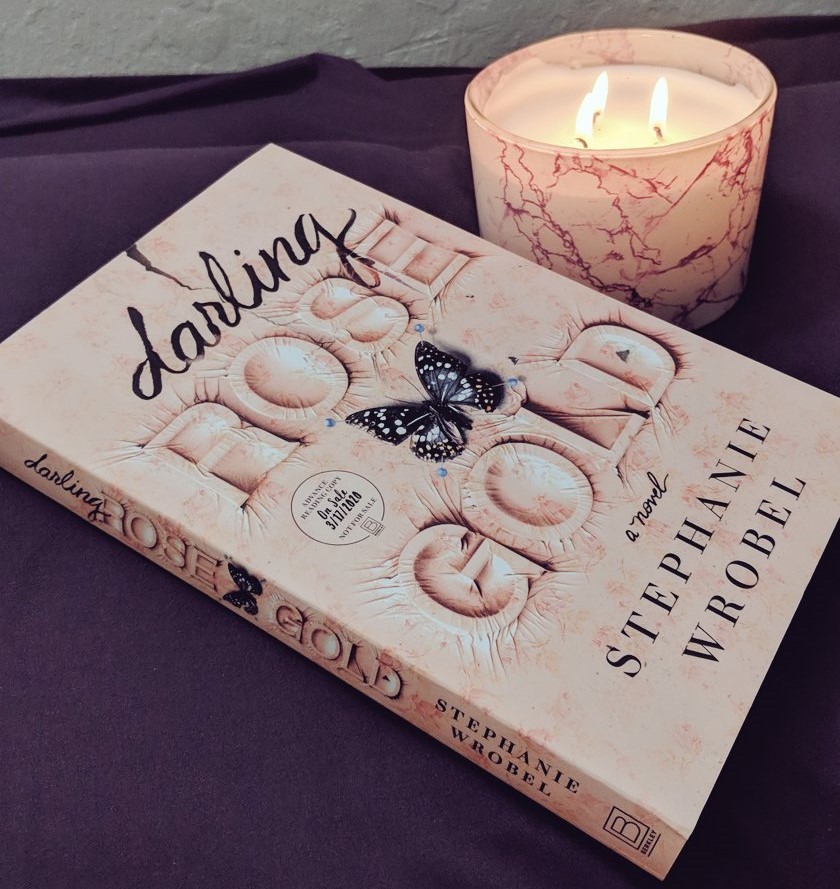 From the first page, the book absorbs you into the dysfunctional world of this mother-daughter duo – and after that, it is just a dance of crazy vs crazier. Right away you know the book is setting you up for a big finish and let me assure you – it did not disappoint! I loved the way Rose Gold and Patty circled each other, each testing out the boundaries and figuring out how life has changed in the past few years. The two of them really carried the book. I also was intrigued and impressed by how well the flashbacks fit into the story. They are smoothly inserted with just enough information to keep you going while withholding enough to make you read faster.
The story is narrated by the voices of both central characters. Two sick minds reveal the motives and the consequences of abuse. Both are unreliable narrators and both are unlikable and deranged in their own unique ways. In an alleged case of Munchausen Syndrome by Proxy, Patty (Rose Gold's mom) justifies her every action and is being called a Mother From Hell by Publisher's Weekly. This cold approach reinforces the psychologically damaging aspect of these characters, even more, giving the book a suspenseful-drama feel that readers enjoy in a good thriller.
"Sensationally good—two complex characters power the story like a nuclear reaction, and won't let you forget them."

– The New York Times
There has been a lot of debate over this addictive read, with comments surrounding the behavior of Rose Gold or rather the way she becomes vindictive after years of abuse questioning whether it is morally correct. There's also a lot of debate about the ending which just means it is a masterfully executed plot. What we need to understand as readers is that not every book is out to "give a message". Especially thrillers and crime fiction are purely to entertain and should be taken as such. I love grey and flawed characters because they seem more real and relatable than righteous ones which we hardly ever met in real life. Having a personal agenda or being forgiving is a choice – and the characters in this book constantly jump rope making us believe one or the other.
I devoured this sharp, entertainingly wicked book as it was a total page-turner for me. I highly recommend it to all readers whether you are a fan of thrillers or not. This will make you one for sure! If you are interested in more such Good Mom? : Bad Mom? premise-based stories, here is a list curated by BookTrib.
---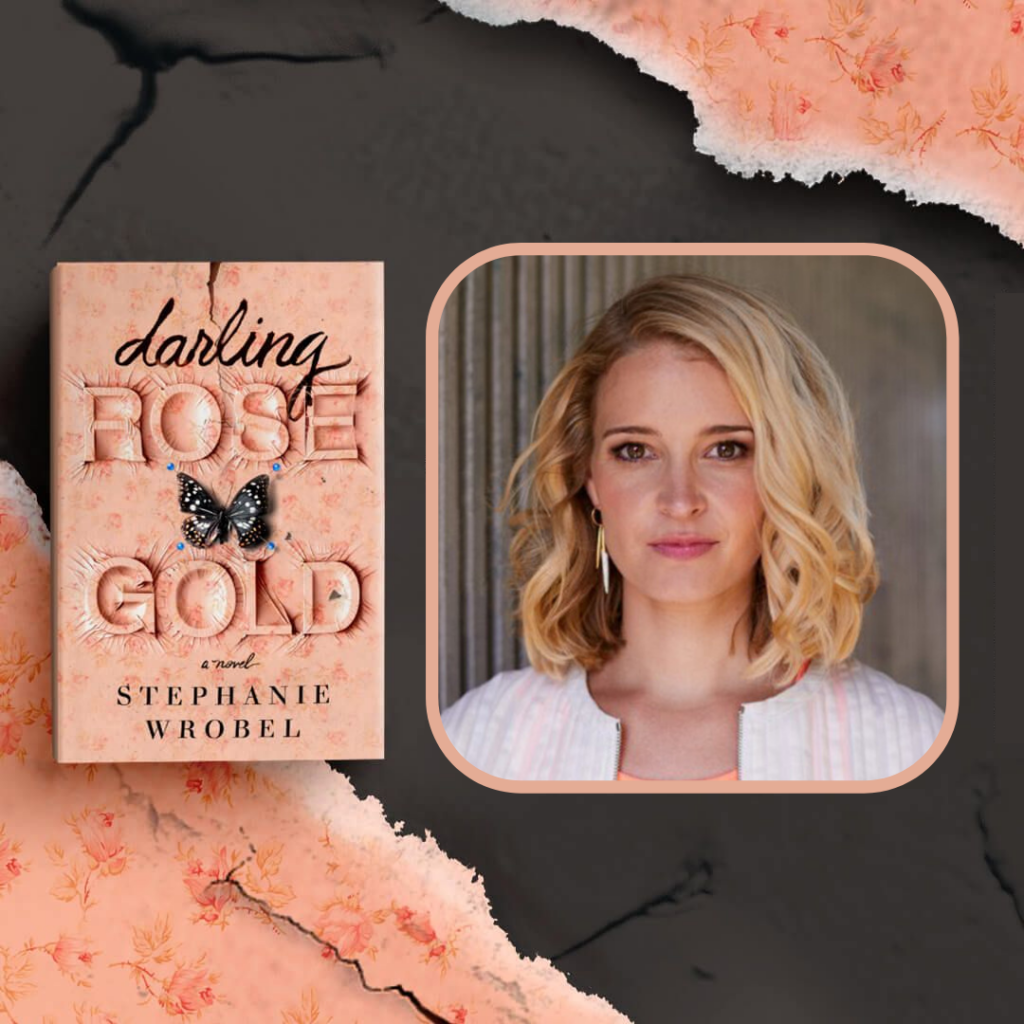 Q&A with Stephanie Wrobel
Stephanie has been getting raving reviews from around the world on her first book. She has been very vocal about her experiences as a first-time author and shares all her tips for fellow writers on her blog. I was thrilled to get in touch with her to ask some of my burning questions. Here are her responses:
# Domestic Suspense is my new favorite genre! Do you agree that your book can be described as such and did you find it more challenging to build a narrative in this genre?
I think that's a fair way to categorize DRG (Darling Rose Gold). I actually find domestic suspense an easier genre to build a narrative within because the focus is typically tighter—on only two or three characters rather than a huge cast.
# The dynamics of the central mother-daughter relationship in this story are unimaginable, mainly due to the added element of Munchausen syndrome by proxy. And yet the plot feels so real and hard-hitting on many levels. In your own words, can you give a short summary of the book and why you choose this theme?
DRG is the story of a young woman who, despite being poisoned by her mother for eighteen years, makes a calculated decision to take her in after her prison sentence.
I learned about Munchausen syndrome by proxy (MSBP) from my best friend, who is a school psychologist. The more research I did, the more fascinated I became. The perpetrators of MSBP are usually mothers—interesting in itself since the mother/child bond is supposed to be sacred. Perpetrators act out of a need for attention or love from authority figures within the medical community, a motivation both intriguing and heartbreaking. I wanted to get inside the head of one of these mothers, to try to understand whether they know they're lying or if they believe they're doing what's best for their child.
# Your background in advertising is impressive. And it reflects in this tightly bound story where every page is engaging. What advertising lessons did you apply to your writing process?
That's very kind of you to say, thanks! My copywriting jobs taught me a ton about writing, but I'll highlight three things specifically: first, I learned how to come up with a lot of ideas quickly, so as not to get overly obsessive about writer's block or "the muse." Second, I learned the art of concision—a lot of billboard copy doesn't allow for more than six words! And, perhaps most importantly, I learned the art of rejection. Creative directors are not nearly as sympathetic to artistic sensitivities as book editors are. My advertising days got me used to having my ideas literally ripped off the wall, which has helped me develop a thicker skin when it comes to being edited.
# What inspired you to write this story from both the characters' perspectives (Rose Gold and Patty)  and how did you get in their shoes to make them connect with the readers so well? 
I read short and long-form firsthand accounts of survivors, as well as news articles and a medical textbook. I started by researching the illness (MSBP) in broad strokes, then began to build profiles of both perpetrators and survivors. From these general profiles I was able to establish a few traits my main characters, Patty and Rose Gold, had to have but then fleshed them out to make them my own. I also researched commonly faked illnesses, rigged lab tests, harmful substances to put in the bloodstream, and how real-life perpetrators trick doctors.
# Women protagonists and antagonists have taken center stage in the past decade in contemporary fiction – especially crime/suspense books. How has that moved the needle in terms of success for debut authors like yourself who want to explore and highlight the complexities and issues of women around the world?
There's certainly no longer any trepidation on my part in writing about women for women; in fact, I think my publishing teams prefer that I write from a woman's perspective! That said, the industry still has work to do—I'm particularly eager for the genre label of 'women's fiction' to fall by the wayside.
# What are your favorite books you read during quarantine that you highly recommend to readers?
Some of my favorite suspense reads of the past year include Ill Will by Dan Chaon, The Bird Tribunal by Agnes Ravatn, I'm Thinking of Ending Things by Iain Reid, Security by Gina Wohlsdorf, and the Dublin Murder Squad Series by Tana French, especially The Likeness.
# What are you writing currently and can we expect the second part of this book to focus on the next phase of Rose Gold's life and the way she maneuvers life truly on her own?
My second book is a completely new story; I've left the universe of Patty and Rose Gold behind. The novel is called This Might Hurt, and it's a story about two sisters, Natalie and Kit Collins. When the book begins, Natalie hasn't heard from her sister Kit in half a year because Kit has joined Wisewood, a self-improvement program on a private island in Maine. Wisewood has some pretty strange rules—no phones, no Internet, no sex, no touching—but they swear it's for a good reason: to reach their Maximized Selves. Natalie thinks the whole thing is a bad idea, but Kit is tired of her sister's naysaying and leaves anyway. Six months later, Natalie receives a menacing email that threatens to reveal the secret she's been keeping from Kit… unless she tells her first. Natalie heads to Maine to come clean to her sister and try to bring her home, but Wisewood won't let either of them go without a fight.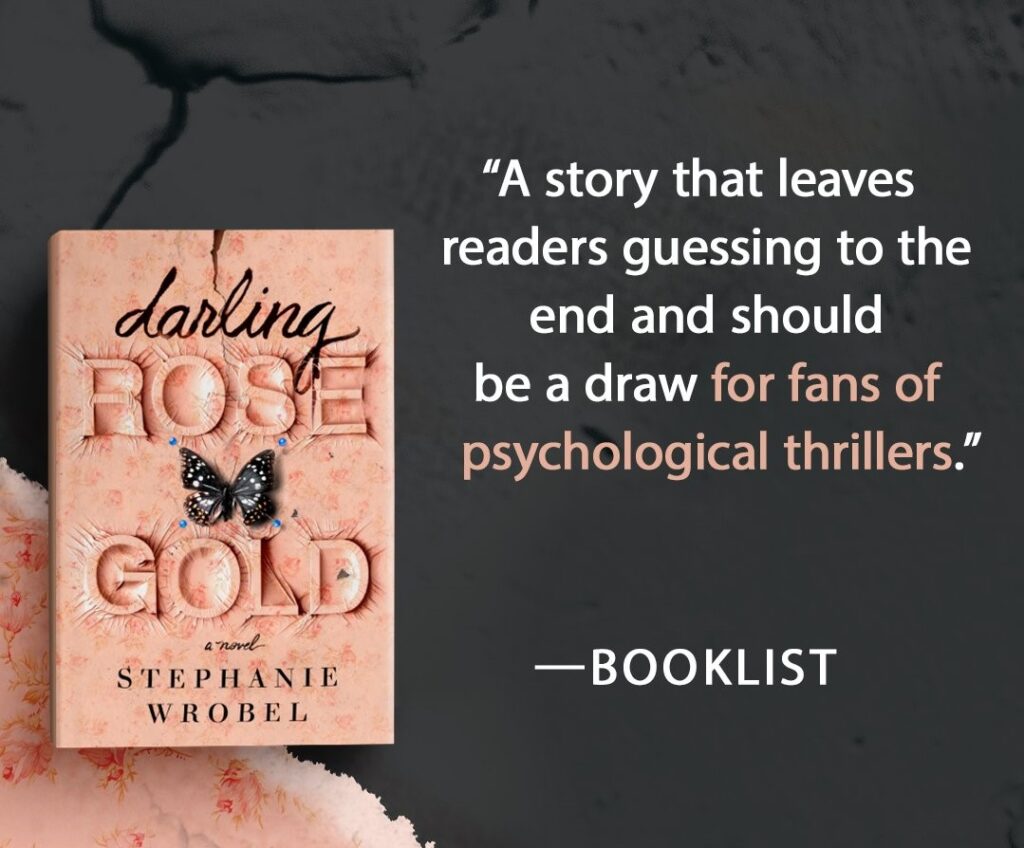 ---
If you like suspense reads, then check out my spoiler-free review of Finlay Donovan Is Killing It. It also includes a fun interview with author Elle Cosimano! For more bookish blog posts check out this link or follow me on Instagram. Happy Reading! ?