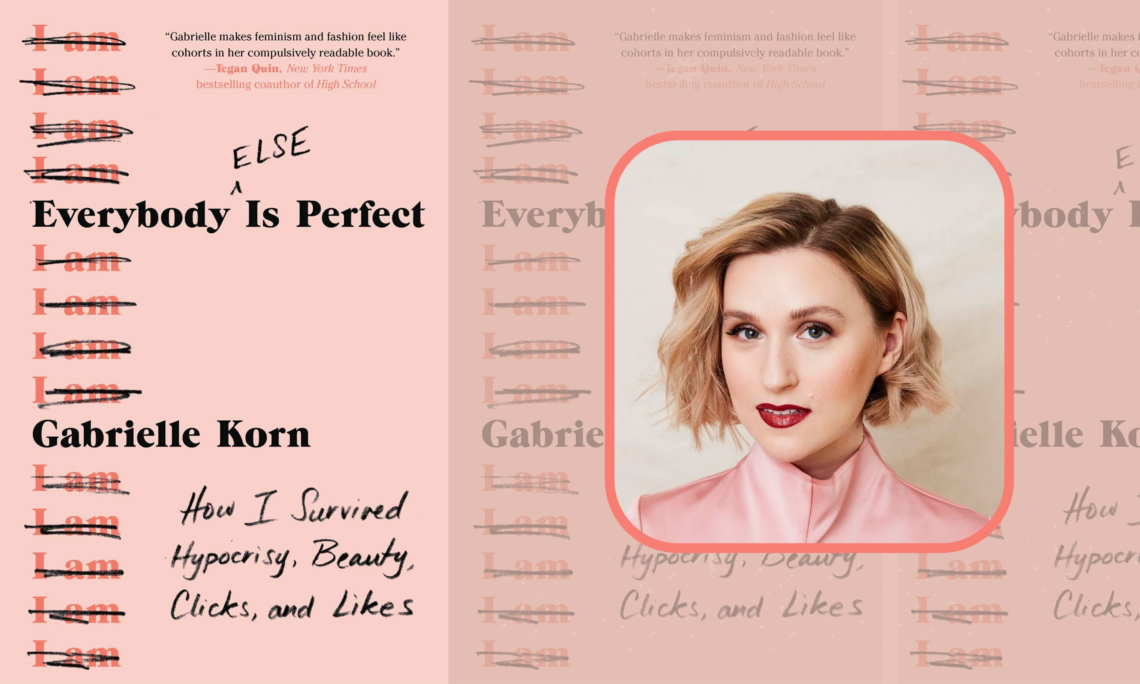 Book Review and Author Interview: Everybody (Else) Is Perfect
As a new generation of women, how do we recognize ourselves and each other without the pressure to be perfect—however that's currently being defined?
What's the point of celebrating differences if you're going to put parameters around just how different they're allowed to be?
Social media has given us insight into politics and helped fuel the #resistance, so we can fight back. But will we?

---
These are some of the hard-hitting and important questions that author Gabrielle Korn has raised through her debut book Everybody (Else) Is Perfect. I recently read this and it left a profound impact on me. Firstly, here is the synopsis and a little background about the author:
Gabrielle Korn starts her professional life with all the right credentials. Prestigious college degree? Check. A loving, accepting family? Check. Instagram-worthy offices and a tight-knit group of friends? Check, check. Gabrielle's life seems to reach the crescendo of perfection when she gets named the youngest editor-in-chief in the history of one of fashion's most influential publications. Suddenly she's invited to the world's most epic parties, comped beautiful clothes and shoes from trendy designers, and asked to weigh in on everything from gay rights to lip gloss on one of the most influential digital platforms.
But behind the scenes, things are far from perfect. In fact, just a few months before landing her dream job, Gabrielle's health and wellbeing are on the line, and her promotion to editor-in-chief becomes the ultimate test of strength. In this collection of inspirational and searing essays, Gabrielle reveals exactly what it's truly like in the media world, trying to find love as a young lesbian in New York City, battling with anorexia, and trying not to lose herself in a mirage of women's empowerment and Instagram perfection.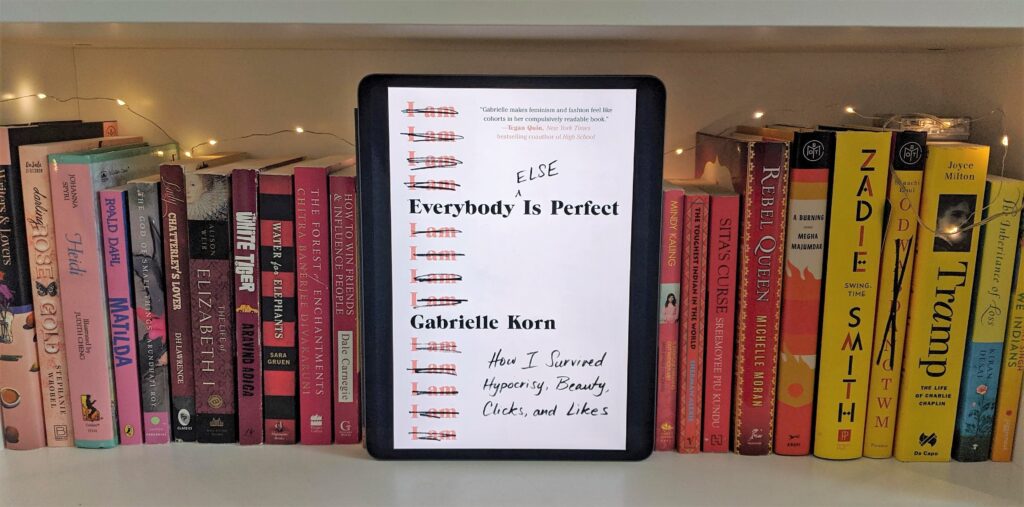 Through deeply personal essays, Gabrielle recounts her struggles to reconcile her long-held insecurities about her body while coming out in the era of The L Word, where swoon-worthy lesbians are portrayed as skinny, fashion-perfect, and power-hungry. She takes us with her everywhere from New York Fashion Week to the doctor's office, revealing that the forces that try to keep women small are more pervasive than anyone wants to admit, especially in a world that's been newly branded as woke.
"This is a book about what happens when you put your own well-being on hold to achieve a version of success that you think you're supposed to want, and how I finally was able to see—and then escape—the confines of perfection."
In her own words, Gabrielle has described the book perfectly, better than any reader or reviewer could have! I am surprised that I enjoyed reading this book so much as I am not from the fashion world. But this book is not just that – Korn shares her life so unabashedly daring to approach topics that even in today's transparent world we hesitate to talk honestly. Her life, her thoughts, and her extraordinary achievements of being the youngest EIC take us through the paces of dealing with so much more than just ambition, as she writes about life in a natural seamless tone that made me feel like her best friend!
All the chapters – or essays- highlight relevant topics and through her personal experiences expose the make-believe world of progressive people and brands that say or do things mostly to make a statement rather than truly believing in it themselves. There is so much constructive feedback and push for an attitude of non-judgemental behavior–for others and ourselves, it is truly admirable. She also recognizes her privilege as a woman fitting some of the most prevalent societal norms and encourages others to do the same through her book.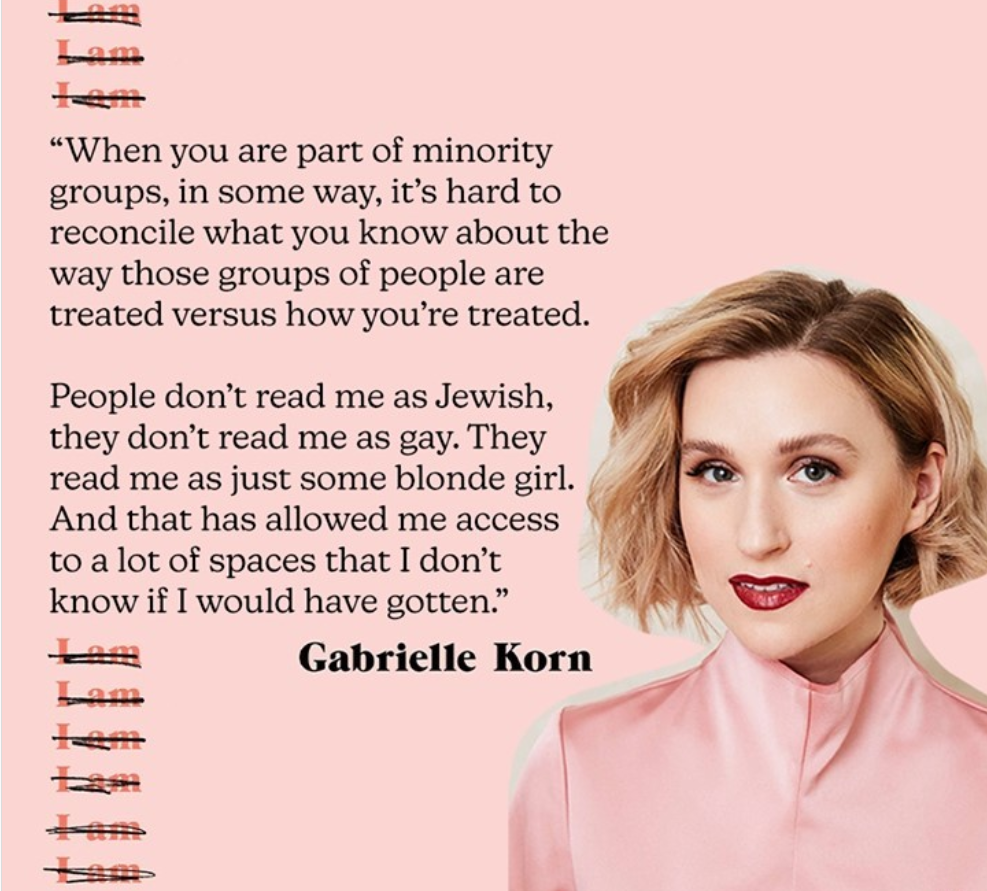 Her experience working in women's media companies provides a window into the toxic culture of peer pressure in a high-speed power-fueled environment where preaching what you do is certainly not the policy. In one of her essays while narrating her own experiences of battling anorexia she reflects on how it was imperative to stay thin to be accepted by her peers and superiors who wrote articles about body positivity while working hard to stay size zero. She notably mentions, "Bonding over barre and Paleo is almost the female equivalent of men going golfing. It excludes people."
While writing about women-centric brands, she advises us to look for companies who not only jump on the bandwagon for promoting causes that are popular or in trend, but also those who truly implement the values they promote like women empowerment, body positivity, and making eco-friendly products. For instance, look at the male: female ratio of the employees at the company, or if the products paraded on social media campaigns with plus-sized models are really available in all sizes.
"Is the body-positive movement just another extension of traditional women's work—something we do for other people but not ourselves? And why the fuck not?"
Korn explains how many women are supportive of other women but when it comes to our own lives and what we say to ourselves when no one else is listening, we all still have a long way to go. "We all have a different mirror," she says.
Whether it's heteronormativity, sexism, racism, ageism, or misogyny, she braves all these elements that are still on the forefront of society in today's times and questions others that are brushed under the carpet. For example: how Orthorexia is flaunted as more of a lifestyle, one that is structured around an idea of healthiness. It is very Instagram friendly, making it impossible to escape in the beauty and fashion media world.
From #MeToo to commercialized body positivity, Korn's biting, darkly funny analysis turns feminist commentary on its head. Both an in-your-face take on impossible beauty standards and entrenched media ideals and an inspiring call for personal authenticity, this powerful collection is ideal for fans of Roxane Gay and Rebecca Solnit.
I have high hopes for this writer turned editor turned author! This book has been an eye-opener for me and in so many ways helped me battle my insecurities and be more confident, authentic, and self-reliant. I highly recommend reading this collection of essays as I feel every reader – male or female – regardless of their age and experience, has something to learn and gain from this book. 
---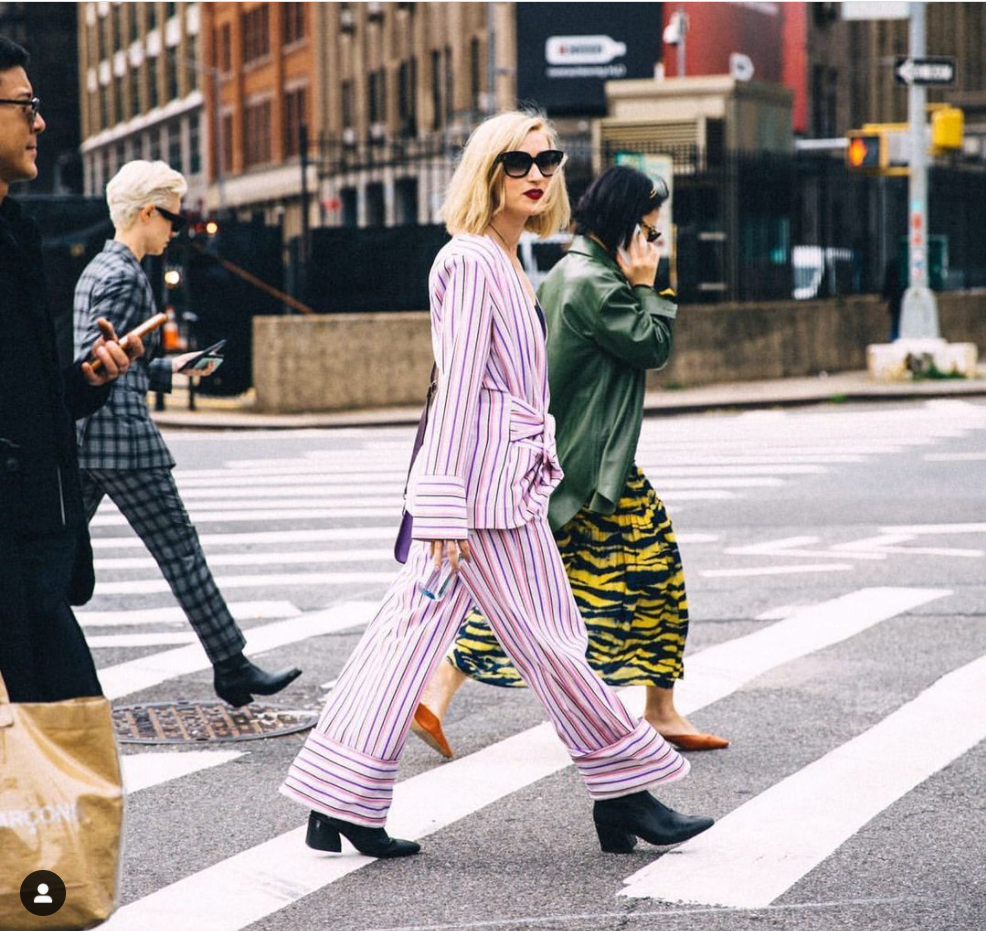 Q&A with Gabrielle Korn
I am also thrilled to share my Q&A with Gabrielle which she so kindly agreed to do for this blog:
# How do you feel about the initial reactions to your book which highlights the inconsistencies, hypocrisies, and ruthless world of women's media & fashion?
I'm a little bit blown away by the response, honestly. It seems to really be resonating with people, which is so humbling. I'm glad that even though my story is very specific, it speaks to a lot of things that people with totally different experiences can relate to.
# In the book, you mention that only a handful of brands work authentically to focus on body positivity and diversity. How can we help them and hold the others accountable?
By continuing to be publicly critical, I think! It's so important to analyze what brands are doing and to talk to each other about it. And also by creating our own brands and spaces. At a certain point, we all just have to take matters into our own hands to make real change.
# I loved your chapter 'Happy Weight'. How did you combat the toxic cults of fad-diet-obsessed people around you conforming to only one body type?
Thank you! It took a long time to untangle myself from that. Time, and therapy. I didn't even realize I was so susceptible to it until my ED got out of control. And it took realizing that happiness was not contingent on skinniness.
# How was your experience writing as a first-time author and will you be writing more books in the future?
It was a wild ride. I would love to keep writing books. I'm working on a second one currently. I said from the beginning that I didn't need this to be an NYT bestseller, I just needed it to do well enough so I can justify continuing to write.
# What is the impact you hope that your book creates since it has really pulled a mirror in the faces of all media companies and beauty/fashion brands?
I'm less concerned about the impact on brands and media and more concerned about the impact on individual readers. I hope that it gives them permission to not just accept the things they are told they are supposed to want, and reassures them that they can define success and perfection on their own terms.
---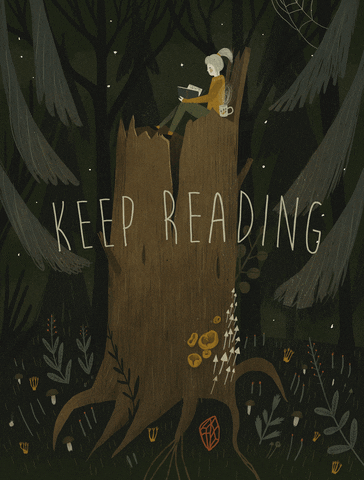 As we are celebrating #WomensHistoryMonth in March, I am happy to recommend this book to my reading community. And since you are here, also check out my March TBR specially curated to read women's stories. Also, if you love reading crime fiction, do check out my recommendations for badass female detectives of the literary world that will sweep you off your feet! Happy Reading. ?