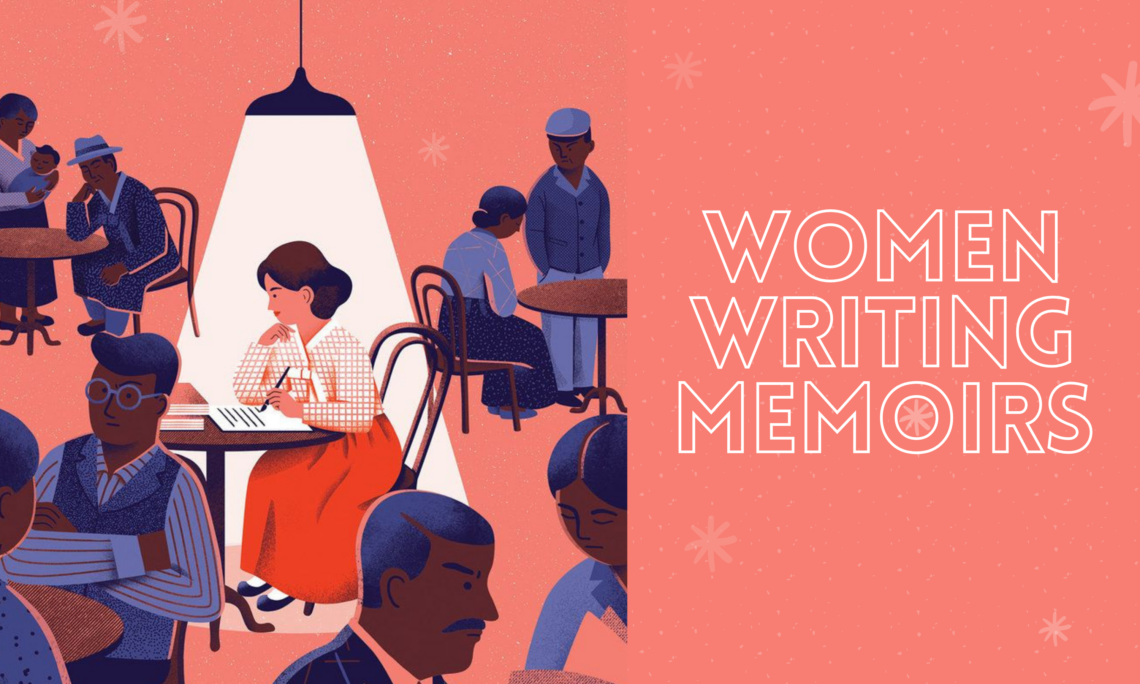 Women's History Month: Great Memoirs By Female Authors To Inspire You
As women, we go out in the world every day to a life that is still quite different than our opposite sex. And while each has their own struggles and challenges, I often get a unique sense of empowerment when I hear personal stories of women.
Being an ardent reader since childhood, I have, like many others, found my merriment and solace in books. Biographies and autobiographies have always been popular in the literary world with readers hoping to take an insider look into the lives of famous personalities — to know how they reached great heights or what challenges they faced and how they overcame them. But memoirs have emerged to be a more popular format of storytelling in recent times. It is a more raw, honest, and personal account of experiences through a time period in people's lives.
Memoir writing can be therapeutic. Writing your way through a difficult period of life, or writing about the learning of a challenging life lesson can help put the experience into perspective.
And this is precisely why I think I like memoirs as a reader too. They teach lessons to authors as much as to their readers. So it is always intriguing to learn about the author's life and the important bits they want to share from their lives to give a message about their life lessons. Creative nonfiction already redefines, for many readers and writers alike, what nonfiction can do; as nonfiction that uses the mechanical techniques of fiction, it allows us to create expansive, experimental writing that may look, at a glance, almost indistinguishable from a short story, novel, or lyrical prose poem.
So here are my recommendations of some of the most inspiring memoirs written by women in all daring and honesty:
---
This is my favorite memoir to date. Named best book of the year by almost every popular paper globally, this book not only stands its ground but blows your mind! Born in Idaho to a father opposed to public education, Tara never attended school, but later took it upon herself to be educated and empowered with a new sense of self. Educated is an account of the struggle for self-invention. It is a tale of fierce family loyalty and of the grief that comes with severing the closest of ties. With the acute insight that distinguishes all great writers, Tara Westover has crafted a universal coming-of-age story that gets to the heart of what an education is and what it offers: the perspective to see one's life through new eyes and the will to change it.
This book left a profound impact on me. The brutally honest account of Stephanie's struggles to go from living in the suburbs in a carefree normal environment to being homeless and a single mother leaves an everlasting impact. I cannot stop thinking about this book as it introduced me to a completely different narrative of a life that millions of people lead around us. She reveals the dark truth of what it takes to survive and thrive in today's inequitable society. Written in honest, heart-rending prose and with great insight, Maid explores the underbelly of upper-middle-class America and the reality of what it's like to be in service to them. With this book, she gives voice to the "servant" worker, those who fight daily to scramble and scrape by for their own lives and the lives of their children.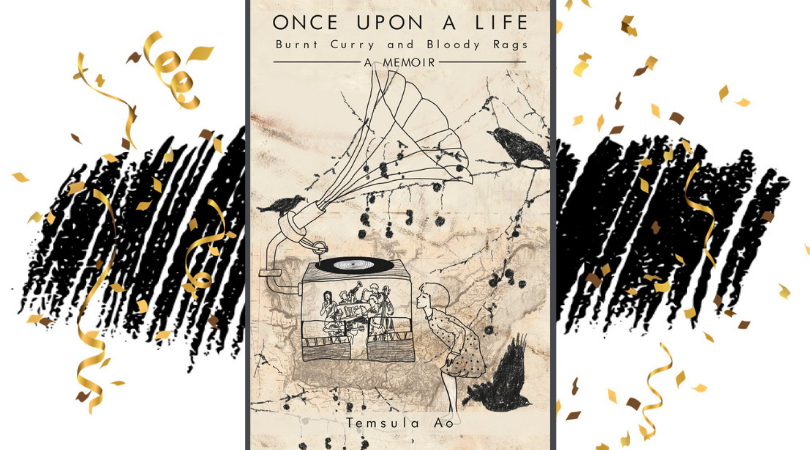 Born in Jorhat, Assam, India in 1945, Temsula Ao's happy childhood was ripped apart by the sudden loss of both parents, leaving her and her five sisters orphaned. In her autobiography, she unfolds the stories of her childhood, her time at boarding school, and the impact of Christian missionaries on her life. She charts her courageous journey, through humorous anecdotes, of overcoming the obstacles of poverty to build a distinguished teaching career, serving as the Director of the Northeast Zone Cultural Centre, and finally, as the Dean of the School of Humanities and Education, North-Eastern Hill University, Shillong. A feminist memoir, the narrative gives us an insight into her active role as a poet, author, and leading figure of the Northeast.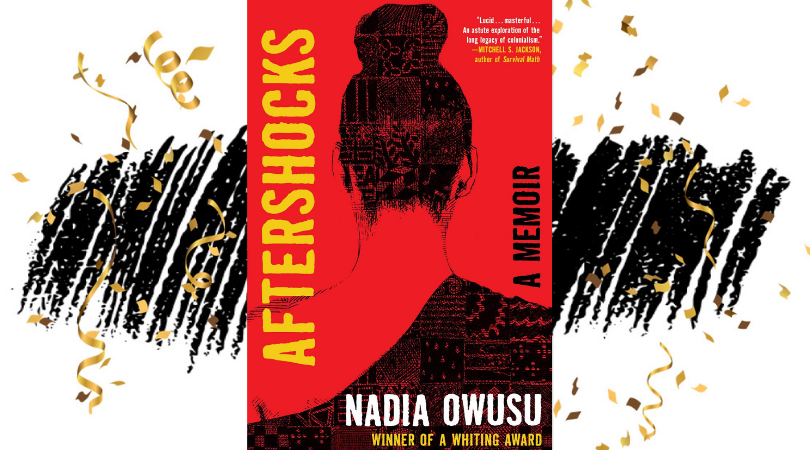 Nadia Owusu grew up all over the world—from Rome and London to Dar-es-Salaam and Kampala. When her mother abandoned her when she was two years old, the rejection caused Nadia to be confused about her identity. When Nadia went to university in America when she was eighteen she still felt as if she had so many competing personas that she couldn't keep track of them all without cracking under the pressure of trying to hold herself together. A powerful coming-of-age story that explores timely and universal themes of identity, Aftershocks follows Nadia's life as she hauls herself out of the wreckage and begins to understand that the only ground firm enough to count on is the one she writes into existence. This poetic, genre-bending work—blending memoir with cultural history—from Whiting Award winner Nadia Owusu grapples with the fault lines of identity, the meaning of home, black womanhood, and the ripple effects, both personal and generational, of emotional trauma.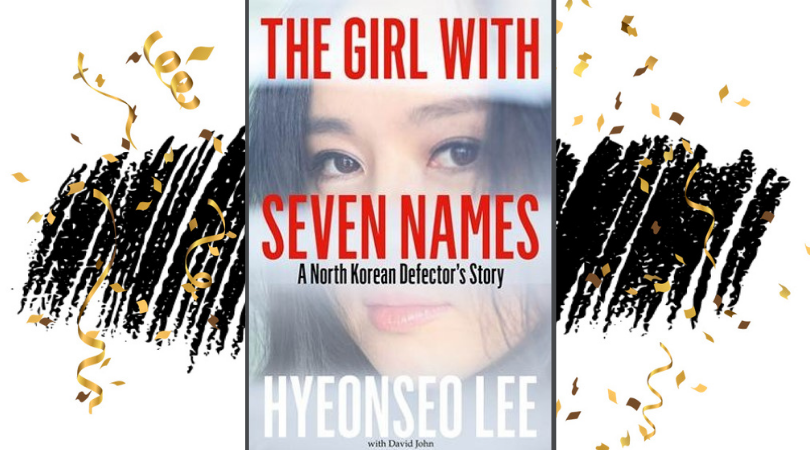 This is an extraordinary insight into life under one of the world's most ruthless and secretive dictatorships – and the story of one woman's terrifying struggle to avoid capture/repatriation and guide her family to freedom. As a child growing up in North Korea, Hyeonseo Lee was one of the millions trapped by a secretive and brutal totalitarian regime. Her home on the border with China gave her some exposure to the world beyond the confines of the Hermit Kingdom and, she began to wonder, question, and to realize that she had been brainwashed her entire life. Aged seventeen, she decided to escape North Korea. This is the unique story not only of Hyeonseo's escape from the darkness into the light, but also of her coming of age, education and the resolve she found to rebuild her life. Strong, brave and eloquent, this memoir is a triumph of her remarkable spirit.
In her memoir, a work of deep reflection and mesmerizing storytelling, Michelle Obama invites readers into her world, chronicling the experiences that have shaped her — from her childhood on the South Side of Chicago to her years as an executive balancing the demands of motherhood and work, to her time spent at the world's most famous address. With unerring honesty and lively wit, she describes her triumphs and her disappointments, both public and private, telling her full story as she has lived it — in her own words and on her own terms. Warm, wise, and revelatory, Becoming is the deeply personal reckoning of a woman of soul and substance who has steadily defied expectations — and whose story inspires us to do the same.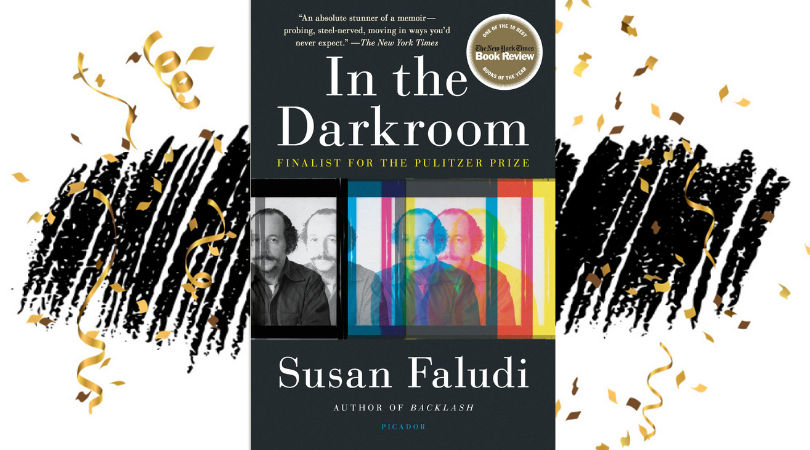 In the Darkroom follows feminist scholar Susan Faludi as she reunites with her estranged father, who is now living as a woman in the Budapest of her youth. Her father survived the Holocaust through disguises and subterfuge, then found refuge after the war in depictions of women on film; she is proud to show her daughter the life she has made in Budapest, even as right-wing nationalism grows around her. Susan Faludi frankly discusses her struggle to accept her father, both in her estrangement and in her new life as a woman, and reading the memoir of an old school feminist figure out how to be trans-inclusive is one of the most heartwarming things you'll ever come across. The book also serves as a snapshot of the entire Jewish century—Faludi's father survived the Holocaust as a boy, then strived to be the most American of Americans after starting a family in the US; Susan Faludi came to an appreciation of her heritage more through history and her family's lived experience rather than through religion. Learn more by reading this wonderful book!
I have been so touched by this book and especially the person that is Maya Angelou. This memoir has been an experience in itself giving me the inspiration to trust my abilities and make choices more confidently. Sent by their mother to live with their devout, self-sufficient grandmother in a small Southern town, Maya and her brother, Bailey, endure the ache of abandonment and the prejudice of the local "powhitetrash." Years later, Maya learns that love for herself, the kindness of others, her own strong spirit, and the ideas of great authors will allow her to be free instead of imprisoned. Poetic and powerful, I Know Why the Caged Bird Sings promises to touch hearts and change minds for a long time to come.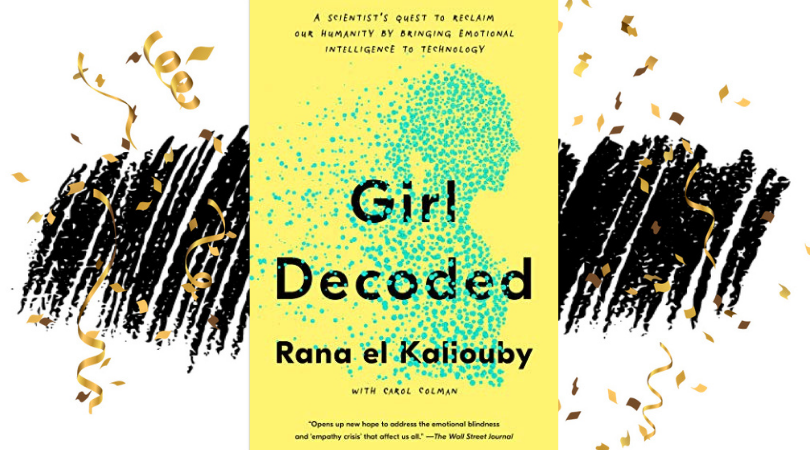 Egyptian-American computer scientist Rana el Kaliouby is described as "a rarity in both the tech world and her native Middle East: a Muslim woman in charge in a field still overwhelmingly white and male". She grew up in Egypt and Kuwait, raised by her mother – one of the Middle East's first female computer programmers – and her strict, tradition-driven father. Having moved to America to pursue her mission of humanizing technology, el Kaliouby recalls in her memoir how she broke ground in her field and decoded her own humanity in the process. To combat our fundamental loss of emotional intelligence online, she co-founded Affectiva, the pioneer in the new field of Emotion AI, allowing our technology to understand humans the way we understand one another. Girl Decoded chronicles el Kaliouby's journey from being a "nice Egyptian girl" to becoming a woman, carving her own path as she revolutionizes technology.
Malala has been a champion of girls' right to education and has been an inspiration to many facing the plight of oppression. This book is the story of the courage she showed after being shot by the Taliban for going to school. Malala's miraculous recovery has taken her on an extraordinary journey from a remote valley in northern Pakistan to the halls of the United Nations in New York. At sixteen, she has become a global symbol of peaceful protest and the youngest-ever Nobel Peace Prize laureate. I Am Malala is the remarkable tale of a family uprooted by global terrorism, of the fight for girls' education, of a father who, himself a school owner, championed and encouraged his daughter to write and attend school, and of brave parents who have a fierce love for their daughter in a society that prizes sons.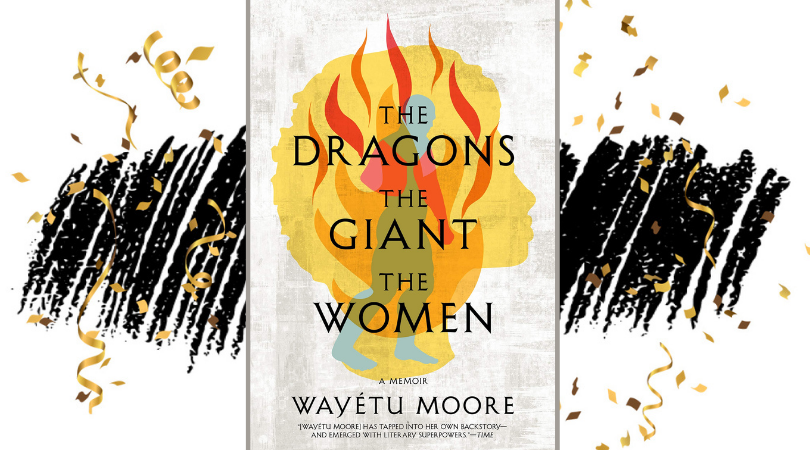 This is an engrossing memoir of escaping the First Liberian Civil War and building a life in the United States. Incorporating issues as vital now as ever, Moore documents her harrowing journey as a child fleeing war-torn Liberia, before reaching the US, where she must adjust to life in Texas as a Black woman and immigrant, and her eventual return to Liberia. Moore has a novelist's eye for suspense and emotional depth, and this unforgettable memoir is full of imaginative, lyrical flights and lush prose. It shines a light on the great political and personal forces that continue to affect many migrants around the world and calls us all to acknowledge the tenacious power of love and family. The Dragons, the Giant, the Women is a deeply moving story of the search for a home in the midst of upheaval.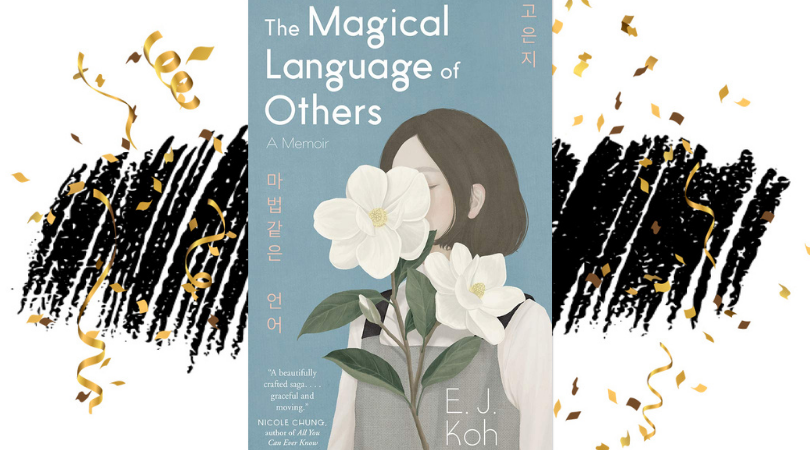 Poet E. J. Koh writes a powerful "love story in letters" from those her mother wrote to her when her parents moved to South Korea, leaving 15-year-old Koh with her older brother in California. The letters were primarily in Korean, which Koh didn't fully understand at the time, and were seeking to explain her decision and asking for forgiveness. It is only later, when Koh finds the letters in a box, that she is able to translate them, as she fearlessly grapples with forgiveness, reconciliation, legacy, and intergenerational trauma. The Magical Language of Others weaves a profound tale of hard-won selfhood and our deep bonds to family, place, and language, introducing—in Eun Ji Koh—a singular, incandescent literary voice.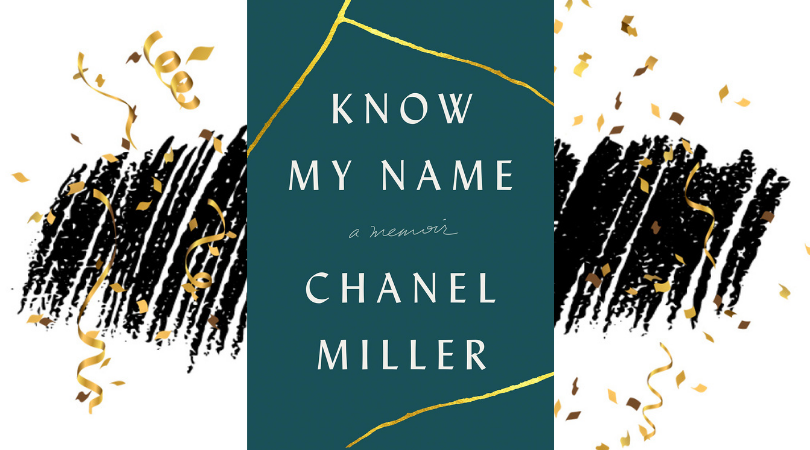 She was known to the world as Emily Doe when she stunned millions with a letter. Brock Turner had been sentenced to just six months in county jail after he was found sexually assaulting her on Stanford's campus. Her victim impact statement was posted on BuzzFeed, where it instantly went viral–viewed by millions inspiring changes in California law. Universally acclaimed, Chanel Miller's breathtaking memoir gives readers the privilege of knowing her not just as Emily Doe, but as Chanel Miller the writer, the artist, the survivor, the fighter. Her story of trauma and transcendence illuminates a culture biased to protect perpetrators, indicting a criminal justice system designed to fail the most vulnerable, and, ultimately, shining with the courage required to move through suffering and live a full and beautiful life. It is also the One City One Book for San Francisco Public Library – a citywide literary event encouraging members of the San Francisco community to read the same book at the same time and then discuss it in a variety of public programs.
Raw, honest and intensely personal — Jesmyn Ward's life is laid open like a wound in these pages, candid and unadulterated. In five years, Jesmyn Ward lost five men in her life, to drugs, accidents, suicide, and the bad luck that can follow people who live in poverty, particularly black men. Dealing with these losses, one after another, made Jesmyn ask the question: why? And as she began to write about the experience of living through all the dying, she realized the truth — and it took her breath away. Jesmyn grew up in poverty in rural Mississippi. As the sole member of her family to leave home and pursue higher education, she writes about this parallel American universe with the objectivity distance provides and the intimacy of utter familiarity. This memoir stays with you for a long time.
Most of us have suffered the loss of loved ones and the failure of relationships. This memoir teaches about personal strength and courage in the face of adversity. Dealing with extreme loss in her personal life, Cheryl made the most impulsive decision of her life. With no experience or training, driven only by blind will, she would hike more than a thousand miles, alone. Told with suspense and style, sparkling with warmth and humor, Wild powerfully captures the terrors and pleasures of one young woman forging ahead against all odds on a journey that maddened, strengthened, and ultimately healed her.
While this has turned into a popular Netflix series, the memoir offers a rich first-hand experience of Piper's real experiences that sometimes sent a chill down my spine. Literally. With a career, a boyfriend, and a loving family, Piper Kerman barely resembles the reckless young woman who delivered a suitcase of drug money ten years before. But that past has caught up with her. Convicted and sentenced to fifteen months at the infamous federal correctional facility in Danbury, Connecticut, the well-heeled Smith College alumna is now inmate— one of the millions of people who disappear "down the rabbit hole" of the American penal system. Heartbreaking, hilarious, and at times enraging, Kerman's story offers a rare look into the lives of women in prison — why it is we lock so many away and what happens to them when they're there.
---
I hope you will pick up some of these memoirs and give them a read. I would love to know which book inspired you and helped you in your journey. I am looking to read more such diverse books, so any book recommendations are welcome in the comments too. Which of these are you excited to read? 🙂