The New Normal: Fall Reading 2020
2020 has been a roller coaster for everyone including me. Going through unexpected life changes and the lack of socializing took a toll on all our lives. When the pandemic hit, I was quarantined at home immediately starting in March to date. So needless to say, I am trying to figure out how to survive best in the new normal (as I am sure you are too).
Reading Slump
I went through several phases of reading in the last six months or so. First I started reading voraciously trying to utilize all the free time during my new quarantine experience. It was time for social and digital detox. Soon after a couple of months, it became very melancholy and I hardly read any books. Even Netflix and Chilling wasn't fun anymore. As much as you love taking a break and being by yourself, sooner or later you also look forward to getting back to your life. But what do you do when it is no longer there?
Ok! I didn't mean to seem so bleak, but it's a fact that everyone today is looking forward to returning to the old normal, which we may never go back to. So the best we can do, in the interest of keeping ourselves and everyone around us safe is to embrace the new normal and find solace in it. As the world grapples to fix the pandemic problem, the most we can contribute to individual well-being is to be happy. Surviving the monster is essential, but fueling the passion to live and achieve something in life is paramount too.
Once I had this realization, I felt a longing towards books again! Reading has served me best in good times and bad, in rain and winter. And as my favorite season of autumn has finally arrived, it has gotten me in a wonderful mood to explore my never-ending TBR(To-Be-Read list) and start selecting books to read in the fall.
How To Read More Books
I started the year by keeping track of my reading as usual. Last year I was thrilled to complete my reading goal successfully. You can check out the 50 books I read in 2019 on Goodreads. And as mentioned, I started with a bigger goal in 2020 but kept reducing it through the year until I finally gave up tracking my reading progress or rushing towards finishing my Goodreads challenge for 2020. If you are experiencing the same then here's how you can work on changing the situation.
Recently I picked up a couple of interesting books and it was nice to build up the mood and stride for reading again. So I was glad as I felt this motivation to read books and start getting out of my reading slump. Whenever this happens, I like to immediately put together a TBR or a list of books I want to read, because it helps motivate me to actually start reading them. Do I always stick to my TBR? No. I tend to add or replace a book or two if something new suddenly becomes available or someone gives me a book that piques my interest. But I still maintain the list as it pushes me to read regularly and helps me discover more wonderful books and authors. So quantity does eventually help as much as quality. I encourage you to curate you own TBR and start reading. You can choose you books based on the reccomendations below!
---
Fall Reading
Here's a list of books I have created for myself to enjoy during the beautiful fall season. These are not specifically fall-themed books, just ones that I am really excited to be reading this month. They do feel kind of having the essence of fall for me. But it's more about good fiction, fantasy, and authors I am excited to explore.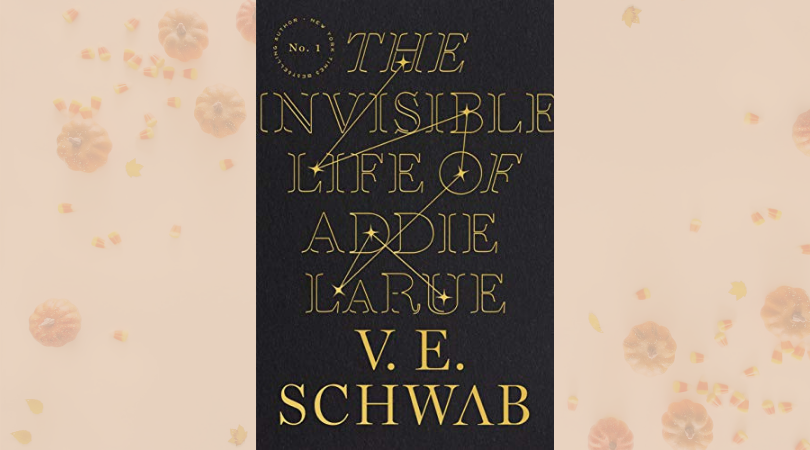 The Invisible Life Of Addie LaRue by V. E. Schwab
One of the most anticipated books of this year, Addie LaRue is certainly a character I am eagerly waiting to know. I am highly impressed by V.E. Schwab's storytelling and mastery in the fluidity of her writing. She weaves brilliant character-driven stories that form a world of their own and make us explore the depths of human nature. In this extraordinary novel, Schwab explores the extraordinary life of Addie LaRue and a dazzling adventure that will play out across centuries and continents, across history and art, as a young woman learns how far she will go to leave her mark on the world. I am most excited about this book and highly recommend you read it too!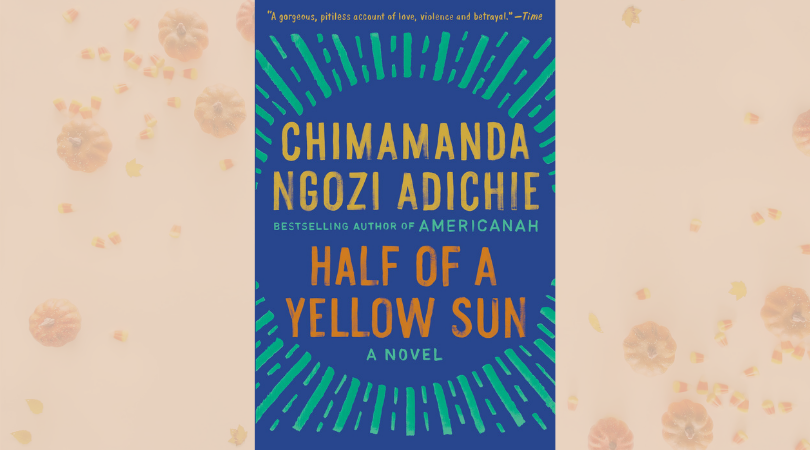 Half A Yellow Sun by Chimamanda Ngozi Adichie
I picked up this book purely out of the tremendous respect and love of its author – Chimamanda Ngozi Adichie. I am halfway through this haunting story of love and destruction of the Biafran war in Africa. With effortless grace, the author has illuminated a seminal moment in modern African history – Biafra's impassioned struggle to establish an independent republic in southeastern Nigeria in the 1960s. The central character of a thirteen-year-old boy Ugwa captured my heart and made it a seamless engrossing reading experience for me. I highly recommend everyone to pick up this ambitious book to experience the masterful writing of Adichie.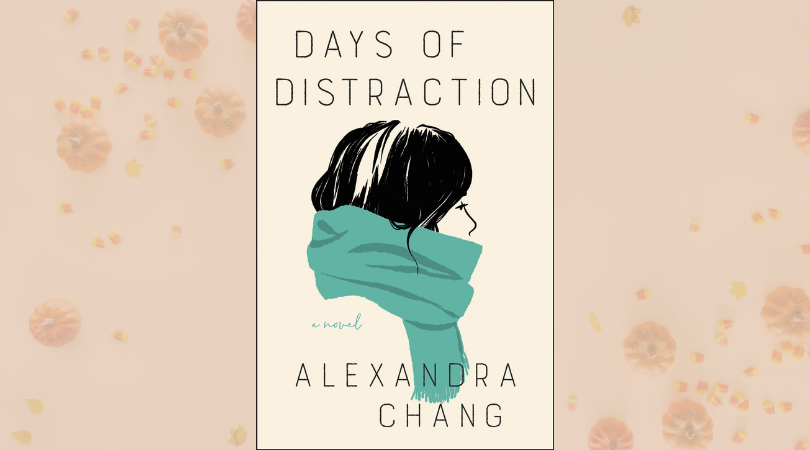 Days Of Distraction by Alexandra Chang
Some books are plotty and others can meander through life, soft and spare. This is one of the latter. The protagonist is a millennial, a tech writer, a child of Chinese immigrants who doesn't just accept her circumstances. But change can feel impossible. The book is equal parts tender and humorous and told in spare but powerful prose by author Alexandra Chang. There are so many things in this book that I can personally relate to (being an Asian woman working in California). There has to be some grand design to it, some purpose, some theme, some character that makes it all feel worthwhile and Chang delivers. It is a slow yet fruitful read, something that connects with you in a rare manner.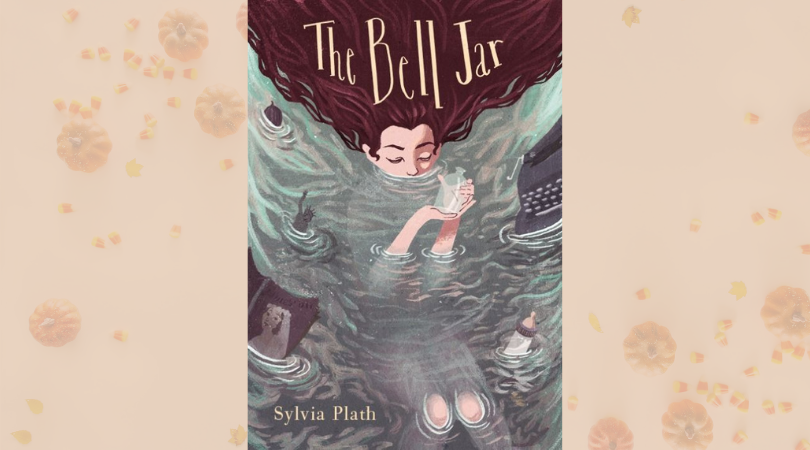 The Bell Jar by Sylvia Plath
I choose this book as I am in awe and a complete fan of Slyvia Plath's poetry. I even read a lot of her biographical history and wanted to read the only piece of prose this legendary author wrote in her lifetime. The Bell Jar is a shocking, realistic, and intensely emotional novel about a woman falling into the grip of insanity. The central character of Esther Greenwood is written so well that she feels like a friend — she is beautiful, brilliantly intelligent, talented, and successful. If you like learning about the human mind, then this deep penetration into the darkest, most harrowing corners of the human psyche is bound to interest you. This is the classic American fiction I have been wanting to read for the longest time and excited to have finally chosen as my fall read this year!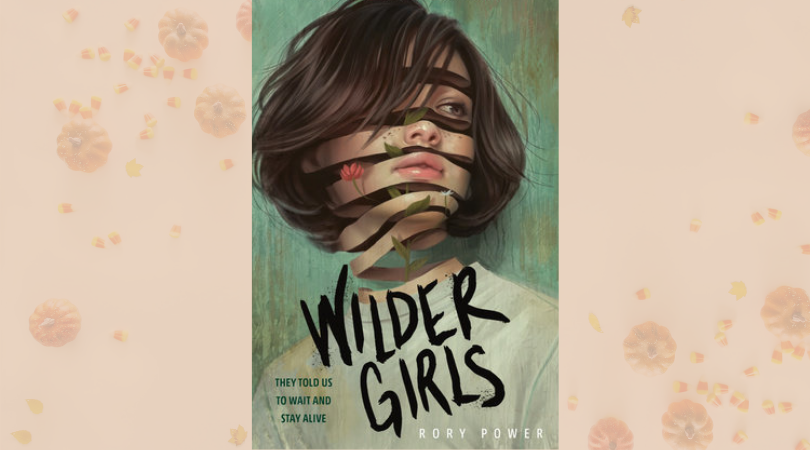 Wilder Girls by Rory Power
I feel this book is a perfect piece of contemporary fiction to read for the currently quarantined fall reader. It has been on my reading list for a year now, and as I loved the synopsis I decided to pick it up. It has the reputation of a feminist Lord Of The Flies — three best friends living in quarantine at their island boarding school, and the lengths they go to uncover the truth of their confinement when one disappears. This debut is a thrilling saga by Rory Power, including unapologetic and passionate characters with poetic writing of a story that is just and untamed as the world it creates.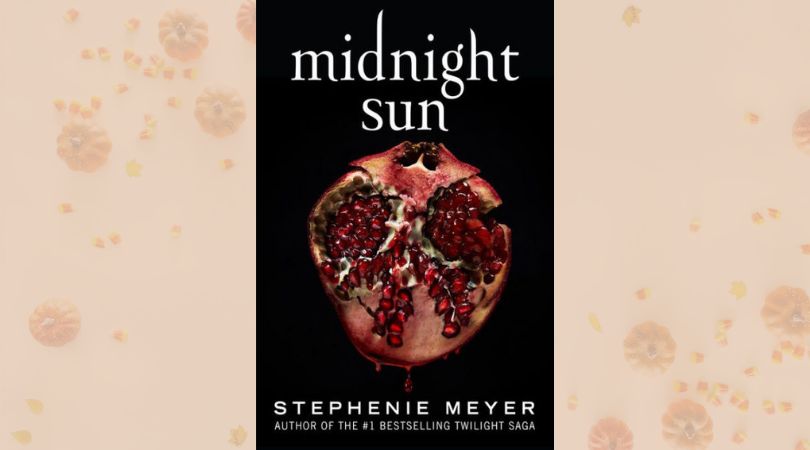 Midnight Sun by Stephenie Meyer
I read the Twilight series when I was a teenager. Then I outgrew the books (obviously duh). And this year we have the fifth book of the series that Stephenie Meyer wrote after almost twelve years. The twilight tale as told through Edward's eyes takes on a new and decidedly dark twist in this novel. As readers learn more details about Edward's past and the complexity of his inner thoughts, they understand why this is the defining struggle of his life, and meeting Bella is such a unique experience. While readers and fans around the world have been going berserk about this release, I didn't care. At first. But then #Bookstagram happened. Then automatically the book got added to my waitlist at the library (*wink wink*). I found my kindle opening the book, and me writing about it here. Such is the effect of a series like Twilight. Whether you love it or hate it or find it stupid, you cannot ignore it!
---
Audiobooks Are My Jam
I have also curated a list of audiobooks that I intend to borrow from the library this fall. These are a mix of genres for me. I have come across great reviews of their structure and especially their narration.
Talking To Strangers
Malcolm Gladwell, popular author and host of the podcast Revisionist History reinvents the audiobook in the immersive production of Talking To Strangers – a powerful examination of our interactions with people we don't know. You hear people he interviewed like scientists, criminologists, military psychologists, etc. which makes for an interesting listening experience.
A Place For Us
An instant New York Times bestseller written by debutant Fatima Farheen Mirza, this is a deeply moving and resonant story of love, identity, and belonging that takes us through the life of an Indian family turned American filled with exploration of the two cultures and seeking to find a place in the world.
The Last Mrs. Parrish
This audiobook feels like a juicy piece of gossip full of shocking turns and dark secrets that keep you guessing till the very end. It's deliciously duplicitous, twisty, spellbinding, and as addictive as a thriller can be. The narrators Suzanne Elise Freeman and Meghan Wolf have done a fine job to keep the listener thoroughly engaged in the story. It's easily the best audiobook I listened to in a while.
Queen Meryl
If you are a fan of Streep and her legendary performances, then you have to listen to this one! A captivating and inspiring portrait of Meryl Streep and her work, Queen Meryl explores the fearless icon's trailblazing roles in theatre and film, her feminist activism, and the indelible mark she's left on pop culture. I bet there will be some life lessons that you gather from her powerful story.
---
Happy Reading!
You can also explore what I read during the summer this year and at the beginning of my quarantine experience here. They are good books to read in 2020 for avid readers and beginners too. Some of these books can also be part of your Fall reading list!
Comment below to let me know which book/books you will be reading this month, or any of your favorites that you will be re-reading and recommend others as well. Stay healthy, stay safe, and don't forget to practice social distancing with people. But not with books!
---